Okay today I'd a great day even though my chums weren't around to having guffaw together. Hihi. Actually I followed my mum to the stadium. I didn't plan, I want to but 50 000 folks will be there and I was not sure if my mum wanted to go. But yeah, we did. And it was much easier to find the car-park top be compared the last 31 August which was soooo ---------. And I saw Encik Hafiz, En Faizal, Puan Hanna and some of my schoolmates. The form six students and juniors and seniors. That's it. And I saw artists there and yeah, Nubhan, he quite bumptious. Aliff Aziz is okay. He followed my sister on Twitter. LOL. I snapped a lot of their pictures. LOLOLOL and yes I saw Dato Seri Najib. Only 1 metre from him. My mum said "ambil aura" HAHA
- Departed at 8 am, something like that
- Went to the Shell and seek for park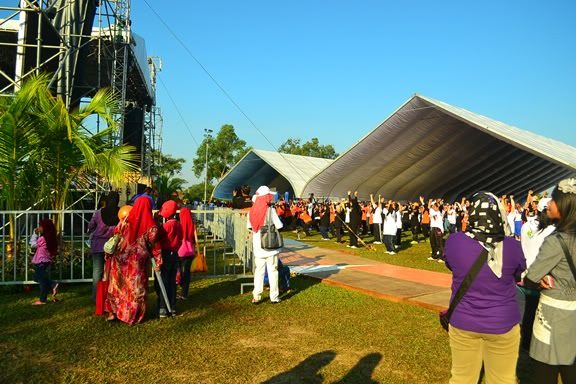 - Arrived and went to the backstage
- Watching the aerobic and Ally Iskandar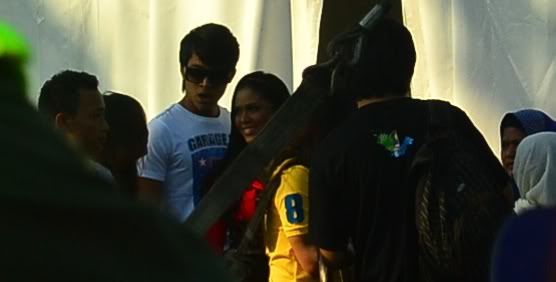 - Saw artists. Farawahida, Nubhan and Aliff Aziz
- Saw teachers having guffaw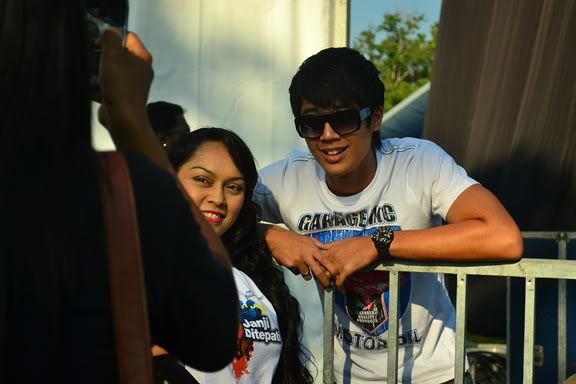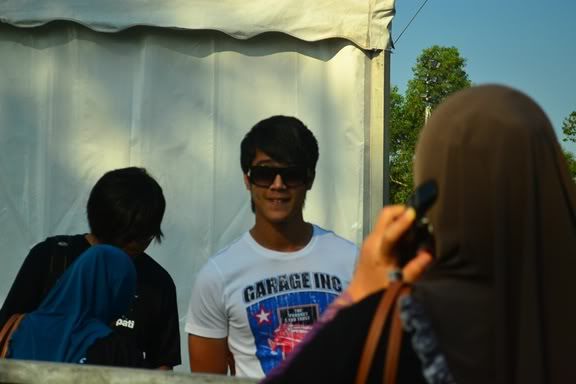 - Aliff recognized and smile at my camera
- Tried to snap Nubhan but he used to escape from the crowd
- Farawahida performed. My mum doesn't like her as she tried to sing Isabella by her version
- Snap picture with Aliff. I though he's childish but he's not. So tall, I'm below his shoulders == 191cm and I'm 154cm. Envy.
- He's not bumptious like the others said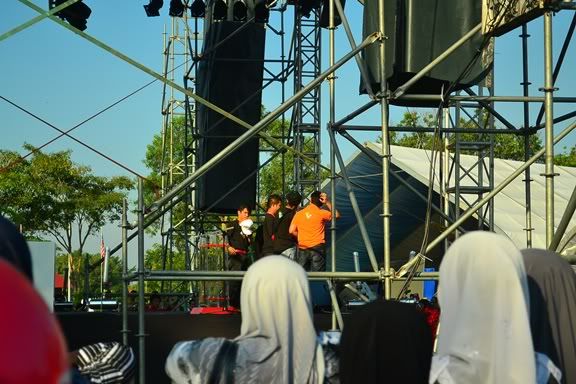 - Went to the khemah and seek for foods
- Sat with my mum's friends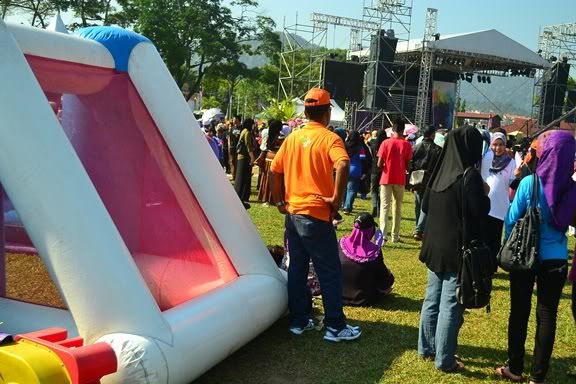 - Walking-around with my little brother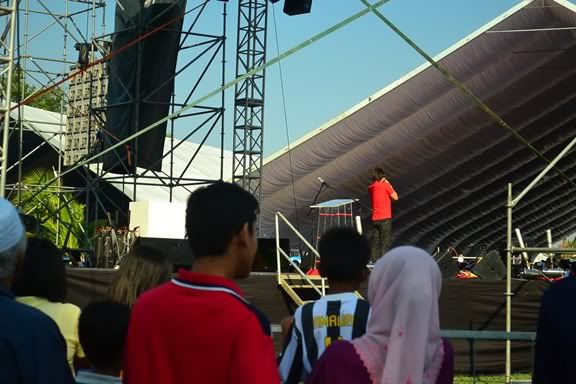 - Watching Nubhan performed. My mum likes him as she said his voice is romantic. I don't like him ==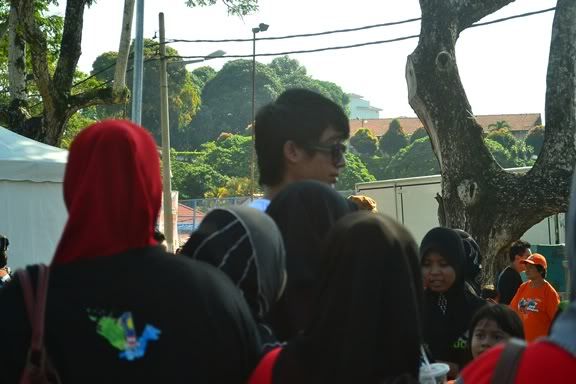 - At this time Aliff was invaded by girls bhaha chilled bro. He looked so beat
- At this moment Puan Hanna snapped pictures with Aliff Aziz. The other two artist idk they liked to escape. Zzzz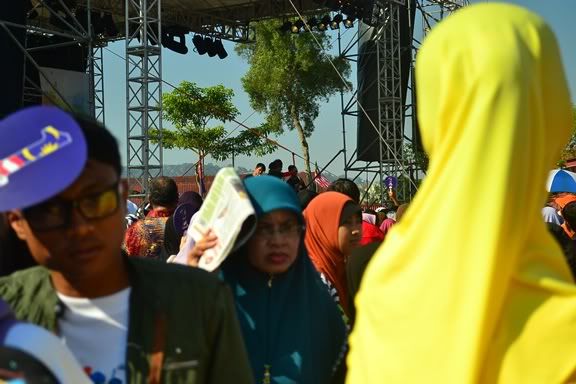 - Waiting for PM to be arrived
- There were a group of TIGS girls looked at my shoes. I wore my flat shoes at that moment which I rarely to
- Sang Negaraku, 1 Malaysia song
- PM arrived and I tried to get closer to snap his picture but I failed as the crowd pushed me like I was an old woman
- Watching at the screen and I never expected that there were tooooo many people because I was quite nearer to the stage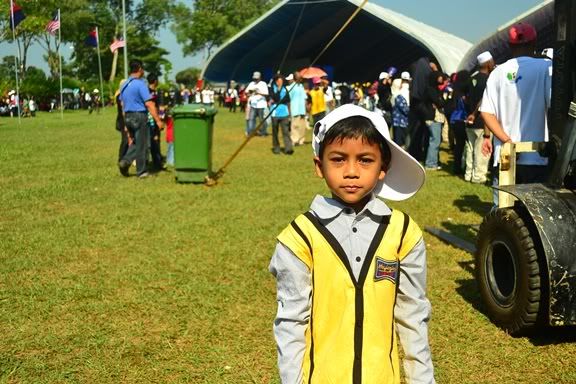 - Went home as Marsha keep saying "panasss"
- Went to the Ledmark Hotel to having my lunch
- My mum spoke broken Japanese to her friends